If you're new here, you may want to subscribe to our RSS feed. Thanks for visiting!
A DHCP Server assigns
IP
addresses
to client computers. This is very often used in
enterprise
networks
to reduce configuration efforts. All IP addresses of all computers are stored in a database that resides on a
server
machine.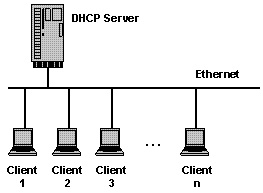 Installing DHCP Server is very easy in win server 2003
First you need to go to Start–>All Programs–>Administrative Tools–>Manage Your Server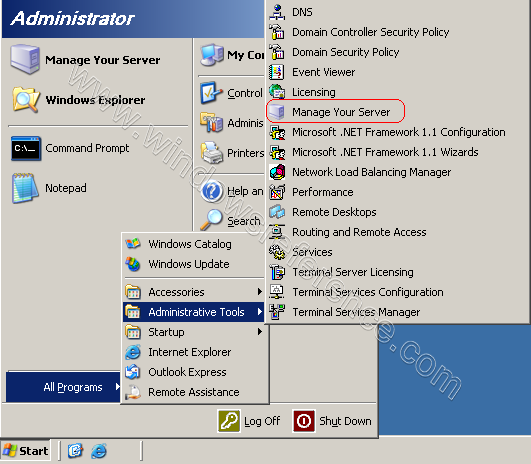 Here you need to select Add or remove a role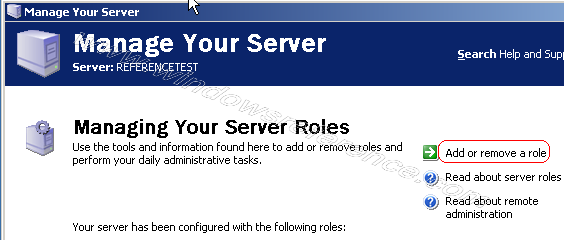 Verify the following steps click on Next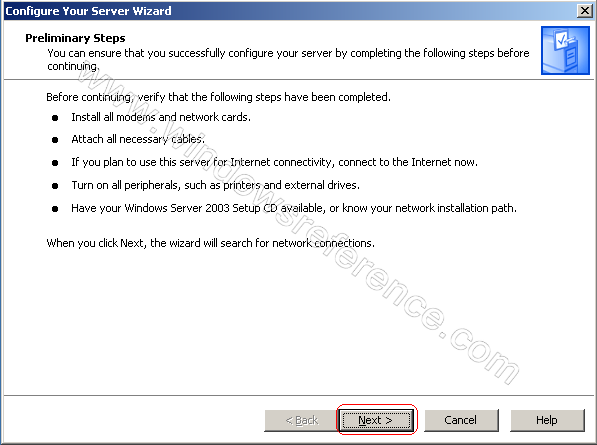 Select Server Role as DHCP Server option click on Next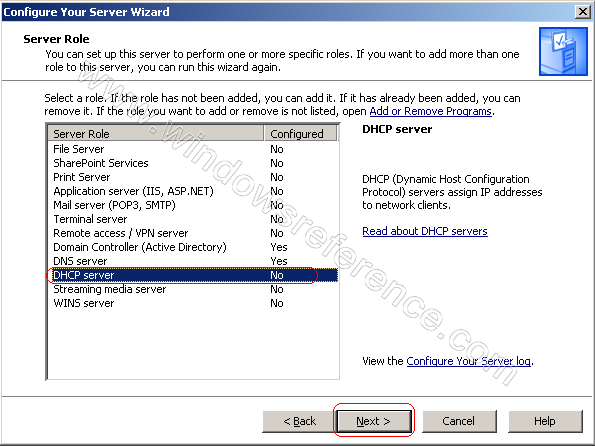 Summary selection click on Next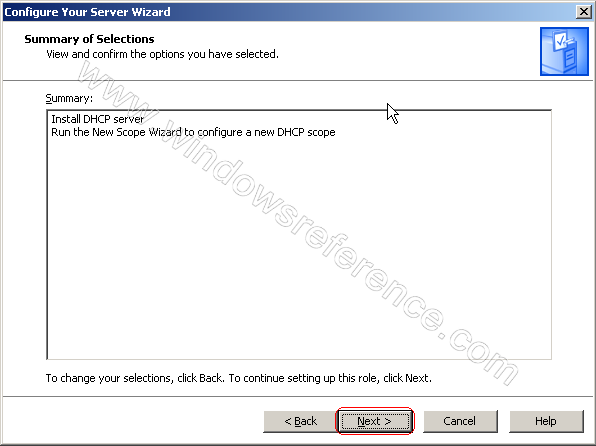 Installing DHCP Server in progress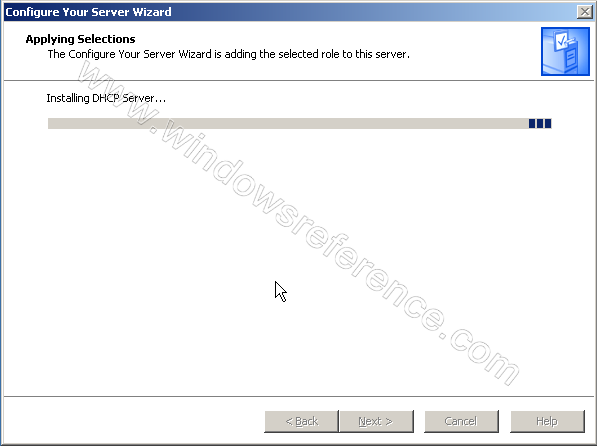 Now this will prompt new scope welcome scree click next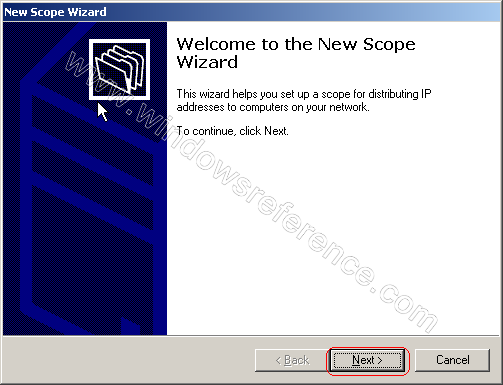 A scope is a collection of IP addresses for computers on a subnet that use DHCP.
enter the name and description of your scope click next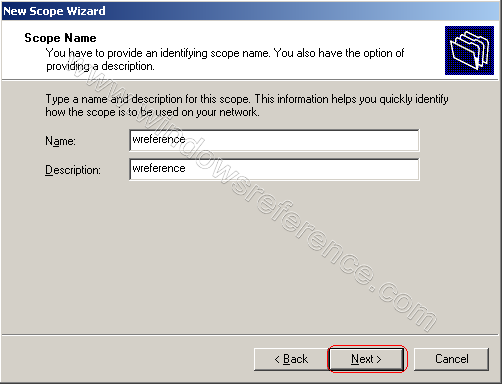 Now you need to define the range of addresses that the scope will distribute across the network,the subnet mask for the IP address . Enter the appropriate details and click next.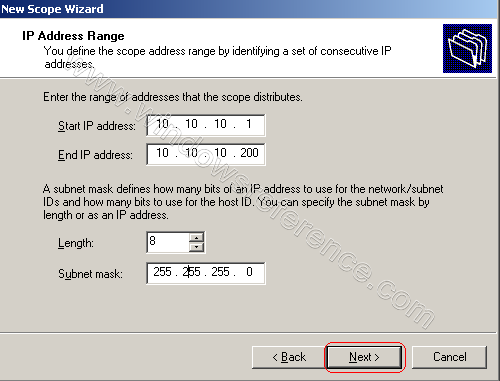 Enter the IP address range that you want to exclude and click on next
Select lease duration how long a client can use an IP address assigned to it from this scope. It is recommended to add longer leases for a fixed network (in the office for example) and shorter leases for remote connections or laptop computers and click next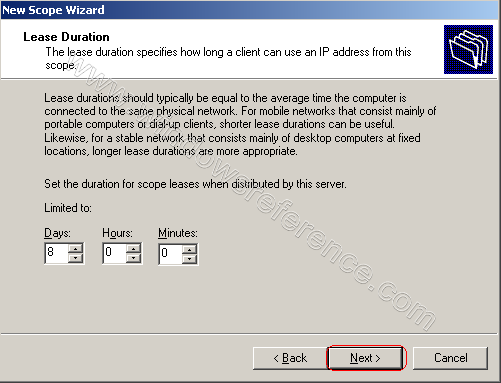 You are given a choice of whether or not you wish to configure the DHCP options for the scope now or later.You can select Yes,I want to… radion button and click next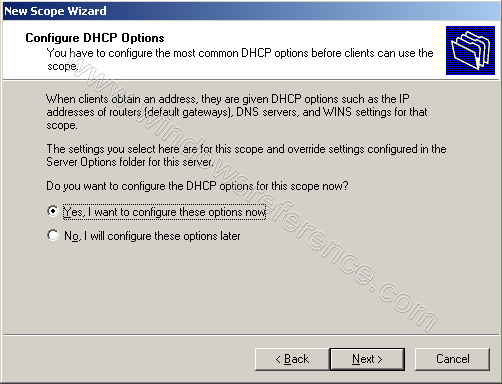 Enter the router, or gateway, IP address click next. The client computers will then know which router to use and click next
Enter the DNS and domain name settings can be entered. The DNS server IP address will be distributed by the DHCP server and given to the client click next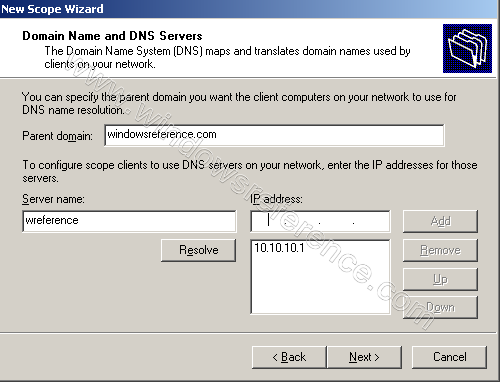 If you have WINS setup then here is where to enter the IP Address of the WINS server. You can just input the server name into the appropriate box and press Resolve" to allow it to find the IP address itself click next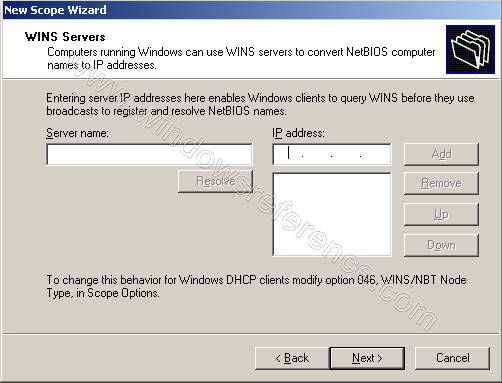 Now you need to activate this scope now and click next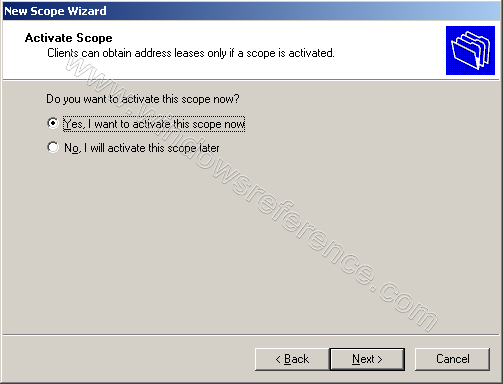 DHCP Server new scope installation was finished and click finish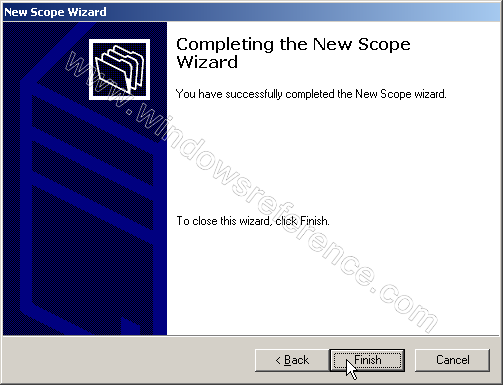 Now your server is now a DHCP server message and click finish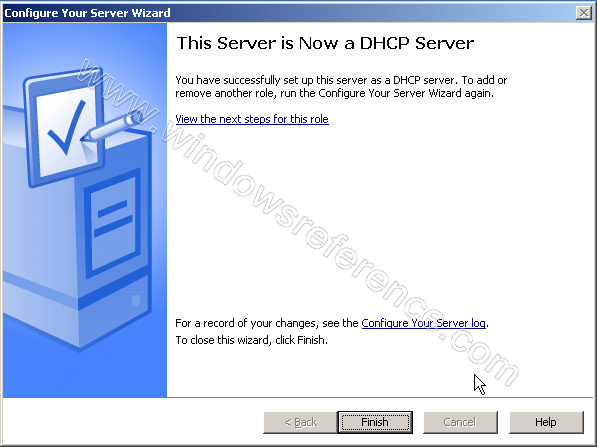 Configuring DHCP
Now you need to go to Start—>Administrative Tools—>DHCP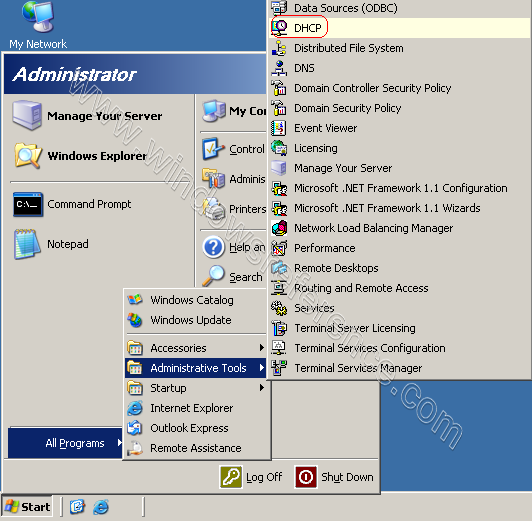 Right Click on your server click on Authorize your DHCP Server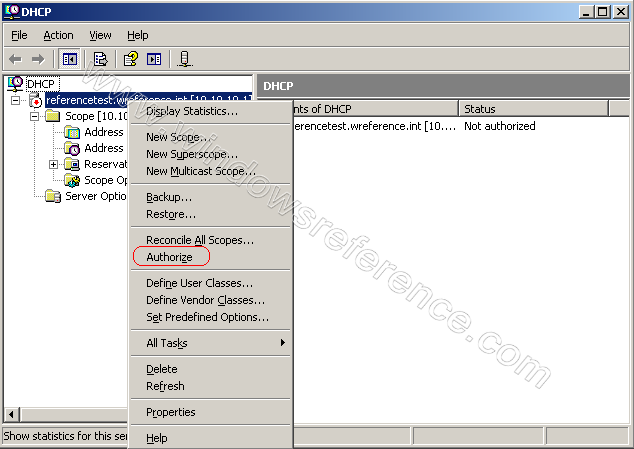 Authorization completed now your DHCP server is up and running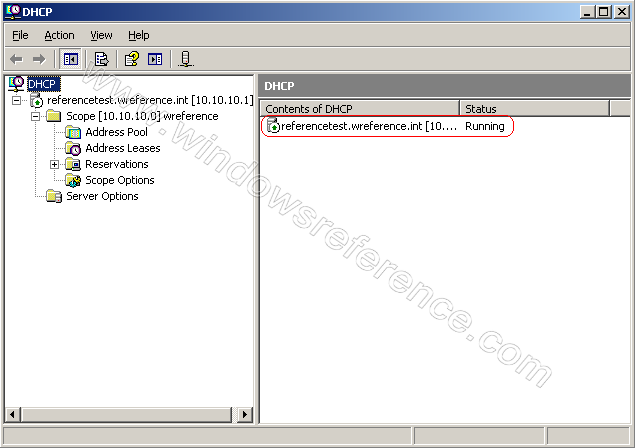 DHCP servers permit you to reserve an IP address for a client. This means that the specific network client will have the same IP for as long as you wanted it to. To do this you will have to know the physical address (MAC) of each network card. Enter the reservation name, desired IP address, MAC address and description - choose whether you want to support DHCP or BOOTP and press add. The new reservation will be added to the list.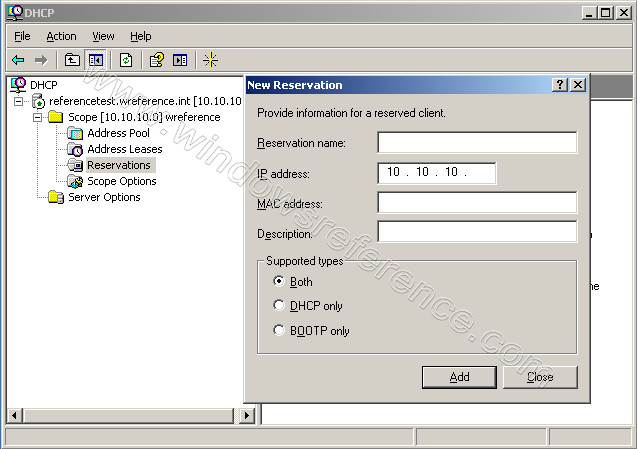 That's it it is very easy to configure DHCP server in win server 2003 now you can configure your windows client pc to check your dhcp server is working or not.
If you want to install and configure win server 2003 domain controller with DNS setup check here
Popularity: 25%
Related Articles
---
Did you enjoy this post? Why not leave a comment below and continue the conversation, or subscribe to my feed and get articles like this delivered automatically each day to your feed reader.